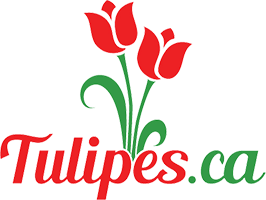 We are open rain or shine 
As the tulips are coming into bloom, you will have to purchase your access tickets in advance for Saturdays and Sundays.  This allows us to control parking and the amount of visitors that we have on weekends so we can make your visit more enjoyable.
If you have purchased a weekend ticket and for any reason you cannot attend, you can use that ticket on a weekday.
***Picnic tables will be available 
Opening hours: 9am to 7pm

No tools are necessary although we do suggest you bring your own bucket as your tulips will need water to get back home.
For picking the tulips simply hold the tulip by the stem as close as possible to the ground and pull.
Pre-cut tulips will also be sold on site.
Wrapping station is available.
Pets and food are not permitted.
Strollers are not permitted in the tulip field.
You can take pictures.
Washrooms are available.
We are open 7 days a week .
Parking is available.