The 2021 season is back with the U-Pick concept
We are open 7 days a week.
Strollers are not permitted on the tulip field.
You are welcome to take pictores.
Animals and food on the premises are prohibited.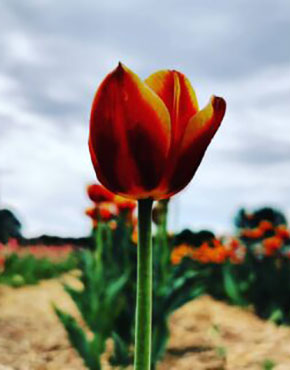 We are open rain or shine
The 2021 season is back with the u-pick concept. You will be able to once again tip toe through the tulips and pick your own bouquet all while respecting your family bubble and the social distancing rules. For this reason, there will be no photography this year as we need the entire field to social distance properly. You may always take your pictures with your camera or phone and create new memories with your friends and families.
You can also subscribe to our digital newsletter.
We will notify you when the tulip field is ready