WE ARE CLOSED FOR THE 2021 SEASON
No tickets will be sold on site.
You could walk among the tulips again and pick your own flowers while respecting your family bubble and social distancing rules.
Pre-cut tulips will be available on site as well.
Strollers are not permitted on the tulip field.
You are welcome to take photos.
Animals and food on the premises are prohibited.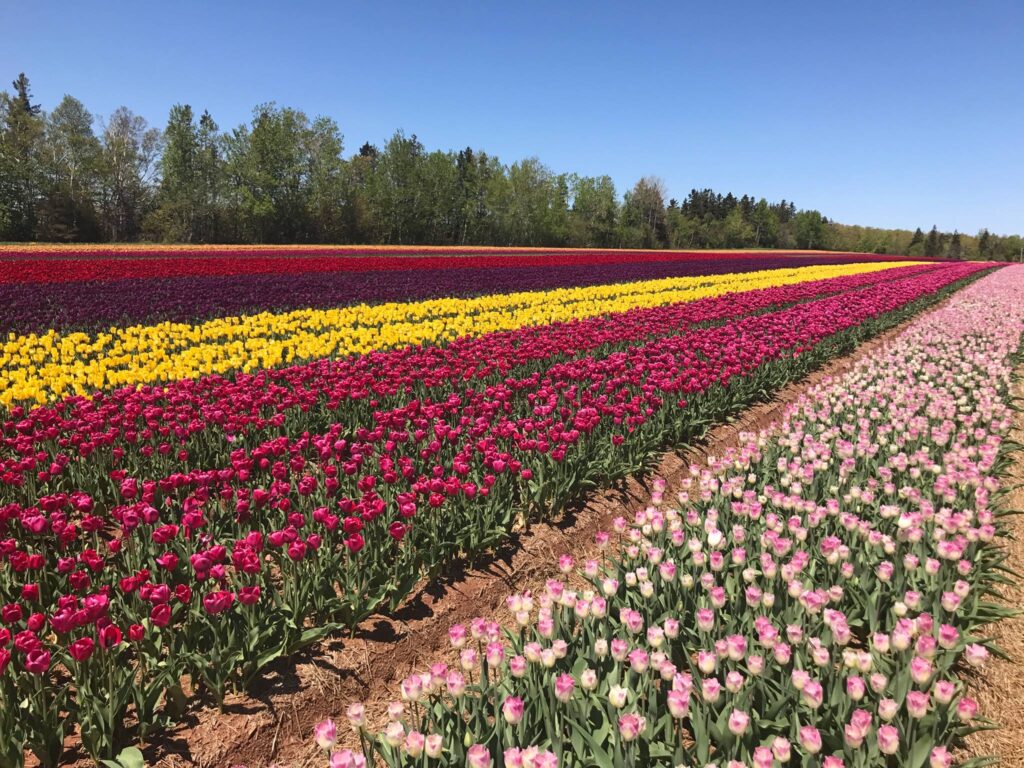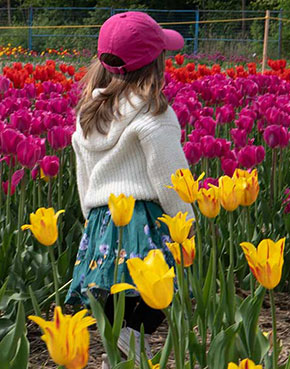 The 2021 season is back with the u-pick concept. You will be able to once again tip toe through the tulips and pick your own bouquet all while respecting your family bubble and the social distancing rules. For this reason, there will be no photography this year as we need the entire field to social distance properly. You may always take your pictures with your camera or phone and create new memories with your friends and families.
*** We are expecting to be open for Mother's Day. In the event that we are not, you may use those tickets any other day during the 2021 season and the difference in price will be given to you in tulips. Please note that Mother's Day tickets are limited. ***
*** N.B. OPENING DATES ARE APPROXIMATE AND SUBJECT TO CHANGE***
THE 2021 SEASON HAS NOT STARTED YET
Pre-cut tulips will be available on-site.
Mon. to Fri. : 10am to 6pm;
Sat. and Sun. : 9am to 6pm.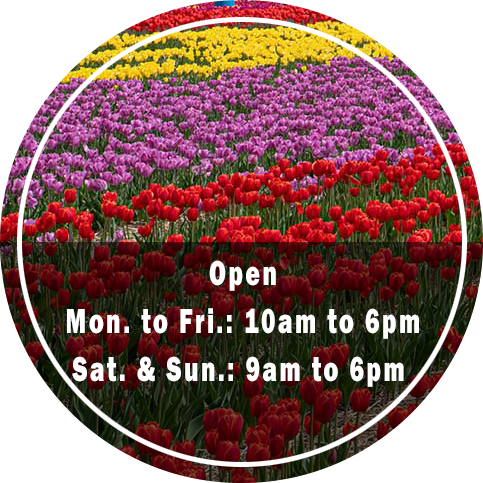 We are open rain or shine
PRICE FOR ADMISSION
$
9
General Admission
Kids (2years-5years) and Seniors (65+): $6.95

Mother's Day General Admission: $11.95

Mother's Day Kids (2years-5years) and Seniors (65+) $8.95
PRICE FOR TULIPS
$19.95 for 24 tulips

$39.95 for 50 tulips
Such a pretty place. Got a bunch of tulips, nice colors to choose from. All the other reviews say flowers are not ready but it's always best to pick the ones not fully open… so once you put them in the vase at home they last much longer !!!! Nice outing with the kids ❣️And amazing pics

Karin Cizmeciyan

1270 Rue Principale, Laval, QC H7X 1C1
1201 Chemin du Général Vanier, Boucherville, QC J4B 5E4
You can also subscribe to our digital newsletter.
We will keep you informed about the season